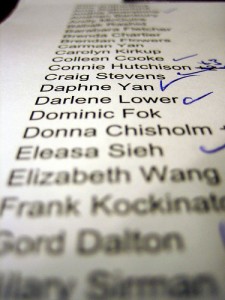 "You're on the LIST, baby!"
If you're on this list, then you've tried one of the Rock Your Writing suite of services:
Rock Your Plot
Rock Your Proposal
Rock Your Revisions
Rock Your Promo
You're also on the list to receive early notice of any special deals, specifically for previous service clients only.
Also, I will from time to time put out the call for people to be beta readers or testers for new services and information products.
And sometimes, I will give you guys special treats.  Just for the hell of it.
The emails will not come on a regular basis, and they won't be frequent.  More like little surprises a couple of times a year.
In the meantime  — thank you for trusting me with your work.  Write on! 😀
Cathy