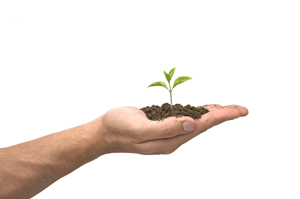 Every afternoon at 4 p.m. EST, there is a thing on Twitter called Book Market Chat.
For those of you who are Twitter-challenged (I'm still struggling to stay on the horse, myself) all you do is sign on to Twitter, then do a search in the search box for #bookmarket.  It will then show you the conversation:  everyone who is participating will add #bookmarket to their tweets.
If you want to ask a question of the speaker, you can start with his or her name (or simply include it) then ask the question… just make sure you add #bookmarket to the end of the tweet, so they'll see it.
It can be a little chaotic, but it's a lot of fun — and you can get some interesting perspective on book marketing.  Also, they have some rockin' guests.  (For example, June 23rd will have Charlotte Abbott & Kat Meyer on publishing trends, and June 30th will have Ruth Seeley talking about effective ways to use Goodreads… and if that doesn't fascinate you, you don't care about selling books.)
Anyway, last Thursday's guest was Dan Blank, from the renowned We Grow Media.  Again, if you care about selling books, this guy's clutch.  Seriously.  He knows his stuff.
He was talking about building an author platform.  Now, you guys know how I feel about platform building.  I was trying to share the same theory with him, only in under 140 tweets (even less, since I had to tack on "#bookmarket")  and I basically said I had a problem with the metaphor of building a platform, that I preferred the verb "growing."  My exact tweet:
"Growing" is organic. "Building"… you're smacking somethin' with a hammer.
It's a bit glib, but I do believe the analogy is sound.  The more I thought about it, the more I realized that book promotion really is a lot more like farming than construction — and too many authors go into it with a contractor's mindset rather than a farmer's.
Why it's like farming:
1.  You can only control some of the elements involved.
You can know what crop you want to grow.  You can fertilize it, water it, weed it, tend to it. You can choose where your farm is located.
Or, in our case, you can choose what genre to write in. For your craft, you can take classes, work with an editor, revise constantly. For book promotion, you can choose where you're going to promote: who you're going to approach for reviews, what ads you might buy, what your website looks like, how often you blog/tweet/shout out your window (the Luddite social media.)
2.  The elements you can't control, you really can't control.
Hailstorms. Locusts.  Bees vanishing.  Force majeure, my friend.  If nothing else, the crop of super-hybrid seeds you purchased could just squat in the dirt and scorn you… or come out really funky, small, and pitiful.
The writer's version:  for whatever reason, reviewers might ignore your book.  Booksellers might not pick it up for distribution… I once had a book accidentally get left out of my publisher's sales list, and consequently it never made it into Barnes & Noble at all.  And that was the release I'd hired a publicist for.  Ouch.  (Of course, the genre Chick Lit was shot in the head soon afterward, so it didn't make that much of a difference.)
I'm sure these analogies comes as no surprise to any of you.  Here's the thing:
We keep thinking in terms of construction.
If you're a contractor, the same sort of things can happen to you.  Crazy rainstorms,  delayed building permits, wrong material.
Here's the difference:  when a contractor gets hit with those things, he can choose to wait it out or build around it.  And he knows that, if he has the right material, the right workers, and enough pressure, eventually he is going to have a house, damn it.
Then he's done. He can build another house.
He also knows that, at the end of the day, he's not going to go in with the blueprint for a mansion and come out with a tiki hut.  There's a guarantee there.
I have seen too many authors think there's a blueprint for making sales.
"I'm getting on social media, so I can build my author platform!  That's how I'll become a bestseller!"
"I still need a website, and a blog, and I'm supposed to be Twittering, and I've got a job, and kids…  I don't even know how I'm going to have the time to write!  But if I don't do all this, I won't sell!"
"I'm going to go to XYZ conference; I'm printing up bookmarks; I've got 666 friends on Goodreads!"
I'm certainly not saying don't do anything.  Your efforts matter.  Growing your tribe, while both genuine and organic, also needs to be consistent and deliberate.  Like any good farmer can tell you, there needs to be routine nurturing, and there's a cycle to it.
It's not a set of steps.  There is no blueprint.  And there's no concrete end product.
It's something that you take care of, that will bear fruit gradually, and continuously.
Organic, not constructed.
If you feel like a farmer (or know some contractors who might want to have a word with me,) please re-tweet.  🙂