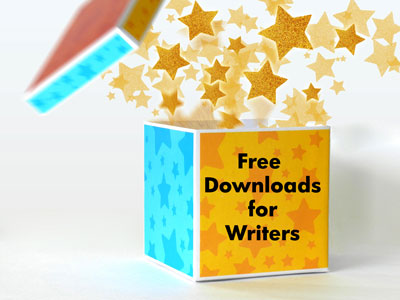 I don't know about you, but I love me some free downloads. Especially if they're useful.  So I've tried to make the most useful supplemental material possible, to help you with your goals of writing and revising your novels more easily. Sign up for the newsletter (at the bottom), and you'll have access to all the free downloads Rock Your Writing has to offer. This will be updated as more downloads are added.
Here's what's available if you sign up:
The ROCK YOUR PLOT Workbook
Blank scene outline and sample (filled out) scene outline
The ROCK YOUR REVISIONS Workbook
Blank calendar sheets for WRITE EVERY DAY (including daily landscape, weekly check-in, and Friday replay)
Workbooks and infographics for PAINLESS PROMOTION: STRATEGY
You'll also receive:
The ecourse Jump-start Your Writing Career, sent every day for a week to your email.
Monthly tips.
Notification of sales and specials on editing and coaching.