Need help revising and editing your novel?
Strengthen your story and improve your sales
with this detailed critique and accompanying overview report.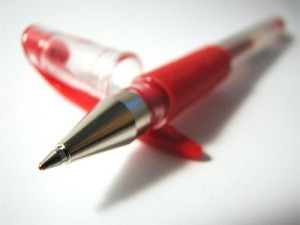 Are you having trouble with your manuscript?
Have you submitted your novel to agents or editors, only to get vague and unhelpful rejections?
Are you planning on self-publishing, and you want to help guarantee that your story stands apart in quality?
Maybe you have a sense that something is wrong with your novel, but you can't quite figure out what that something is, much less how to fix it.
Or are you overwhelmed just thinking about revisions?
Working with a professional editor can be a game-changer.
Sometimes, the biggest difference between a story that doesn't find an audience and a story that breaks out is a fresh, experienced perspective.  A professional editor reads through your novel with an open mind and a clear focus, using knowledge of the craft and the industry to examine the project.  She can then point out what's working, what's not working… and what possible solutions you might be able to use.
How we work together.
You'll send your complete manuscript.  In return, you'll get:
An annotated manuscript, with comments directly where they're most relevant.
An overview report, addressing larger story issues, like characterization, developmental arc, and plot discrepancies.
Half an hour phone call to discuss any questions, comments, or concerns.
The difference between high level editing and line editing.
At Rock Your Writing, we provide a high level or concept edit.  Our specialty is helping you tighten up pacing, enhance characters, and strengthen plot lines.  If you're still nailing down the structure of your story, and making the mechanics work smoothly, this could be just what you're looking for.
If you've reached the point in your manuscript where you're just looking for someone to go through for grammar, word choice, and typos, we can refer you to several excellent copy editors.  That said, the annotated copy of your manuscript will have some things like word repetition or glaring errors called out if they detract from the flow of the story.
The Cost
The cost for a developmental edit is $6 USD per page.
A page is defined as one manuscript page, in Times New Roman, 12 pt font size, double spaced, with one inch margins.  If you submit a manuscript in another font, spacing, or margin size, your manuscript will be reformatted and price may change accordingly.
When you email, we'll let you know how many editing projects are currently in queue, and schedule you according to both availability and your schedule… if you need a few more weeks to revise before you're comfortable handing it off, for example.  But once you're set, that date is solid.
Email us with the amount of pages, and we'll send you the Paypal buy link, as well as a copy of the editing contract and related policies. This guarantees that you get your work on time, and to your satisfaction.
For a "re-look":
If you've received an initial edit, and you'd like to get another edit for the revisions based on the edit, the price is $4 USD per page.
For a "reading review":
If you are an existing customer (you have purchased coaching hours that are still banked), you can qualify for a reading review. This means I read through the manuscript and we discuss it on a one hour phone call. The price is $4 USD per page.
For more details, see the Policy Page.
Past clients have said…
"Cathy's in-depth knowledge of story structure and characterization has taught me a great deal about the value of plotting and organization.  In showing me how to use the structural principles of storytelling, Cathy provided an excellent road-map for me to follow during the process of writing both a contemporary trilogy and a historical romance. She also pinpointed the weaknesses in my development of characters and suggested ways to strengthen both their goals and conflicts. With her help, I've learned invaluable ways to make the writing process much smoother. I will definitely consult with Cathy again on future projects!"

–  Nina Lane, NYT & USA Today bestselling author

"Cathy's critique outlined the strengths and weaknesses of the plot, characters, and setting. In tight focus mode, she gets specific points at which the narrative drags or when dialog feels clunky. But most important to me was her big-picture insight. She showed me how to mold my sprawling epic to fit the elements of story structure, and how to leverage those pivot points for maximum effect with readers. She recommended removal of a sub-plot, heightening the focus on my primary protagonist, and even suggested a new place to start the story. I recently looked back and enumerated the specific changes I made in the rewrite that followed Cathy's first critique to find there were at least a dozen, all of which I am so very pleased to have made."

–  Vaughn Roycroft
Are you ready to take your writing to the next level?  Contact us today!
Email us to get clear and actionable feedback on your story… and move your writing career forward!