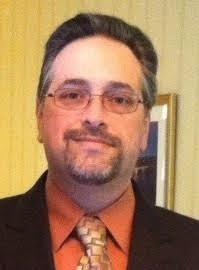 Rock Your Writing is growing! We're bringing on a new editor, the fantastic Lewis Pollak. He's an experienced developmental and line editor, working with Entangled Publishing during its explosive growth in the past few years. I've worked with him, myself, and can vouch for his editorial prowess. (The guy's got a gift!)
I'll let him tell you a bit more about himself, in his own words. Welcome, Lewis!
Danger: Puns ahead. You have been warned.
Hey there, all you folks out in Writerland. Cathy asked me to write a blog post introducing myself, but before I do that, let me start by saying what a pleasure it is to be joining the team at Rock Your Writing. Cathy and I have known each other for several years now, and I am excited about bringing a new element to the team so that we can all serve you better. The best part is, I get to do more of what I love: editing.
I have worn quite a few hats over the years, from med student to game designer to Toyota salesman. Oh, and Realtor. Not to mention husband, father, and general layabout. Editor is definitely a favorite. The thing about being an editor that appeals to me is that I have the chance to shape stories and help make them better. If all I was interested in was nitpicking stuff to death, I could just write reviews.
Speaking of which, I've always been puzzled by book, movie, and game reviews. Why do so many reviewers insist on telling me whether or not they like the thing they are writing about? Frankly, I don't care if they like it or not. I won't even go into the number of reviews I have seen where the reviewer clearly doesn't even like the genre of work and then criticizes it for being exactly what it purported itself to be. As a person trying to make a purchasing decision, I want a review to help me figure out if I'm going to like it and whether it is going to be a good purchase for me. It's all about me, right?
For most of the editors I have spoken to, the same holds true for them when they are reviewing a proposal. They want not only to love it, but to be in love with it. Wanting to be in love with a story makes a certain amount of sense if you have to go into an editorial meeting and convince others in the room that a particular project should be acquired. I suppose that's one reason I don't particularly care for being involved in acquisitions.
As a freelance editor, it doesn't matter to me if I like a book when I am asked to edit it, any more than I care whether a reviewer likes a product.  When I am editing a book, it isn't about me at all. It's all about the story and making it the best story it can possibly be, whether the author hopes it will be a bestseller or it is the book of their heart and a story they simply need to tell. So what if "Planet of the Grapes" doesn't have a market? If that's the story that keeps you awake at night, you must believe me when I say I won't be wining about it.
Wine puns… Sorry, but I did warn you.
You see, I know that when I begin working on a story, the object before me is a precious thing, even if it doesn't look like it yet. Just as nature requires incredible amounts of heat and pressure to create diamonds, I have great respect for the blood, the sweat, the heart and soul that each author puts into their work. And every single time I take on a project, I am humbled to find myself in the remarkable position of having people share their work with me. Like a gemcutter, an editor can help bring out the best shape in a story, give it facets, and polish it until it sparkles, but none of that would be possible without the astonishing amount of effort that goes into the not-so-simple act of putting those words down on (digital) paper.
When I have done my part, it is my hope that two things are true: that the story is better for having gone through the process and that it is still a story the author wants to tell. That last part is of critical importance to me. I can come up with the best ideas in the world to make a story better, but if it no longer remains a story that the author wants to tell, if the characters no longer feel like theirs, then those ideas are worthless to the author. Being told by an author that they love the direction a story is taking, that they have renewed excitement for working on it—those are the greatest compliments I will ever receive.
Above all, I get to work with talented people, participate in the creative process alongside them, and help them progress toward completion, knowing I had a hand in making their work better. And I can do all that without having to tell an author that the thing they have worked so hard to create isn't good enough because I'm not in love with it, needing to convince anyone it should be published, or worrying about whether post-apocalyptic varietals are hot right now.