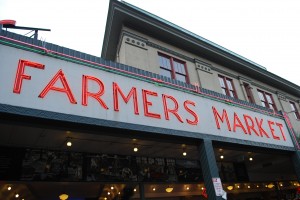 A while ago, I mentioned in a post about target audiences and using myself and my December novel as a guinea pig.  It's August… which in publishing terms means December is more than right around the corner, it's breathing down my neck.  So that means promo gets in gear.
"Do all the things!"
The problem I have seen with many promotional theories — even my own, back in the day — is that they assume you can't miss anything, so you should somehow try everything.  That usually means getting on every type of social media there is (twitter, Facebook, Tumblr, Google Plus, Pinterest, Linked In, whatever) and then constantly streaming stuff about your book and yourself.
What's more, there tends to be too many tactics.  You're expected to set up a blog tour, send out review copies, write guest posts, comment on book blogs, keep up with Goodreads, work your social media, set up local signings, order and send out promo items, and maintain an author blog on your own website.
While writing.
And, presumably, maintaining the rest of your life — namely, your family, your day job, your social obligations, and your own self-care, which tends to come in last on the list.
Promotion burnout.
The main complaint I have heard from other authors:  they are overwhelmed, unsure of where to go, and exhausted from trying to do everything.
What's more, most aren't even sure the tactics work, and if they are working, they have no proof and no sense of connection between activities and results.  This is where the "I write the best book possible and hope for the best" tribe tends to spring from.
That said, if you haven't been doing all the things, and you've got a book launch around the corner… what's an author to do?
Slow approach to promotion.
It's often said that the best time to "build your platform" is long before your book is published, and with a continual, steady effort.  I can agree with this, although part of it, for me, is a mind-set thing.  There's a difference between getting in contact with your community and making genuine connections, and acting like a Mafia don, doling out favors that you fully intend on recouping later.
In a "bestseller" world, the key is traction.  You want to sell not only a lot of copies, but you want them to sell in a short time frame.  Booksellers look for traction to see if a book is worth re-ordering or pushing. From a digital standpoint, traction tends to nudge the algorithms that "suggest" books to buyers.
When it comes to print books, traction is more important because after a certain time frame, you either justify taking up space on the shelf, or you don't.  In digital, while you may languish in obscurity, you won't get kicked out.  There's time to grow.
How I think this would work:
Lower the goal.  Set a lower sales goal… but at the same time, actually set one.  Or maybe a different metric.  Reviews.  Subscribers.  Something measurable.
Widen the time frame.  Most launches seem to live or die in the first four weeks.  If you don't make it in that first month, your publisher's on to the next (unless you're self-published.)  Set a lower goal, with a wider time frame.
Tighten the focus.  Most promotion efforts and tips I've seen want to target the greatest number of potential readers.  I am wondering if a smaller but more focused group is a better idea.  (This is going to be the bulk of the experiment, I think.)
Track the results.  It's impossible to see if your promo efforts directly result in sales unless you're generating sales directly from your site, or something.  Which is why those other metrics, especially subscribers, might be a better way to go.  Need to noodle on this, to determine "yield."
The experiment.
In my next post, I'm going to go into more detail of the actual experiment. (Plus, I'm going to talk to my science-y friends and discuss how an experiment is best set-up.  It's been years.)  But in a nutshell, I'm going to test:
1.  Creating goals that are measurable and achievable (with time frames and everything!)
2.  Creating a strategy that takes into account how much time I can spend/want to spend, with a set of criteria that all tactics need to go up against.  Sort of a "What Would My Right Reader Do?" decision matrix thing.
3.  Creating tracking metrics and definite check-ins (which I will then report back.)
I think that it's possible to hit a Slow Writing target, with a minimal but consistent amount of energy/time expended on a weekly basis.  In my next post, I'll lay out the parameters of the experiment for my December novel.
And, now that I think about it… I might need to get some control subjects, to see what the difference is.  (Anybody else have an Urban Fantasy coming out in December they might want to also use as a guinea pig?)
What do you guys think?
What would you most want to test?